Testimonials
---
If you have a back problem, see Dr. Mike. If you have a shoulder problem, see Dr. Mike. If you overdo your workout and feel the aches and pains the next day, see Dr. Mike. Dr. Mike is very knowledgeable and very professional. His appointment time with you is never hurried. He will spend the time necessary to assess your individual needs. He goes above and beyond to make sure that your pain goes away. The adjustments you receive will make a difference in the way you feel. The office staff is friendly, courteous and will greet you with a smile every time upon your arrival. You will always feel welcome. Without a doubt, visiting Total Health of Naples will be one of the best decisions you can make for your body. Don't hesitate, go see Dr. Mike. You'll be very happy that you did.
-Lisa H, Office Administrator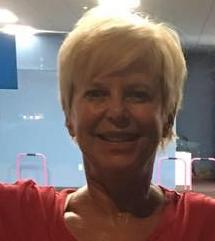 ---
Dr.Mike and his staff have been honest fair, and very helpful to me. My back is improving every time im walk in the door. Good help is hard to find. Dr.Mike i will recommend to everyone because of the greatest staff and reliable Doctor!!!!
-Mike D, Auto Mechanic
---
As a practitioner working in physical therapy I often recommend chiropractic adjustments and spinal decompression from Dr. Paralovos to compliment rehabilitative programs and wellness. They boast a friendly staff and a professional environment.
-Dr. Jacob M.
_______________________________________________________________________________
Hands down the best chiropractic care I have ever received. Dr. Mike knows his stuff and is willing to go the extra mile to make sure you walk out feeling better than when you when you walked in He is also extremely knowledgeable in the fields of nutrition, proper lifestyle, and exercise technique to help prevent or reverse illness and injury. If you are injured, feeling sub-optimal, or just need to get adjusted this is where you need to be.
-Andrew L., 25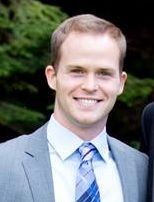 _______________________________________________________________________________

Dr. Mike has treated me for various ailments(back,foot, shoulder, neck) with great success. I have tried other Chiropractors in the area, but no one else comes close to Dr Mike when it comes to results.
-Louis G., 55
_______________________________________________________________________________
I cannot speak more highly of Total Health. Dr. Paralovos is incredibly knowledgeable, honest, and approachable. He has the ability to speak of the complexities and interrelatedness of the various parts of our bodies in a way I could easily comprehend -- and utilize! He provided comprehensive, practical (and dare I say, life-changing) solutions to my back issues. That, combined with his caring, approachable bedside manner, makes him one of the best chiropractic doctors I have visited.
-Craig E., 30



______________________________________________________________________________
Dr. Mike is an excellent chiropractor and really knows what he is talking about. He is very knowledgeable about his field and can help anyone that walks through his door. He has a passion for health and really practices what he preaches. He incorporates the latest techniques in order to give people the help they need to overcome any injury. I highly recommend him.
- Raymond P., 29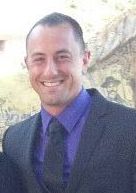 ---
Dr. Mike and Adriana are awesome! I really appreciate their care for people and absolute professionalism in service. I won't be going anywhere else! Thanks so much for being so outstanding!!

- Taylor S.
---
Dr. Mike has been my chiropractor since August 2013. He is thorough, friendly, and thoughtful. I would send anyone there that is looking for help with their various injuries, aches and pains. Plus, the staff are fabulous and always willing to get you in on short notice.
- Jackie M., 27

---
I've been going there a few weeks now. When I first started going I could barely even walk. Now I am back to golfing, exercising and am fully back to work. Adrianna and Mike are the best. I would highly recommend them to everyone. Thanks for everything.
- Phil S., 35, Construction Foreman

---
This Chiropractor was extremely knowledgeable about various issues that have accumulated during my very active life. He was able to identify them and treat accordingly. The staff is very friendly and courteous. I take my recommendations seriously and am happily giving them the 5 stars that they have earned.
- Ethan L., 33, Community Manager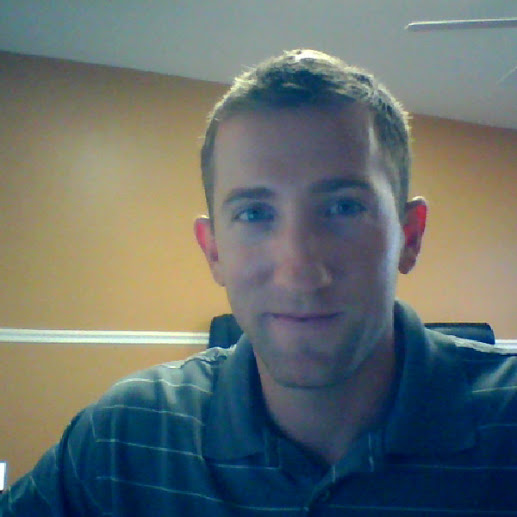 ---
Dr. Paralovos was so kind and spent an extraordinary amount of time with me… Most doctors NEVER consider the causes of our health issues – but rather prescribe meds. Dr. Paralovos went "above and beyond" anything I expected. He also took the time to send me several emails which directed me to websites having further benefits for my needs…The entire experience and attention to detail was more than I ever expected. My health has improved far beyond what I could have imagined and it's thanks to Dr. Paralovos' knowledge and attention that got me to this level. I have already recommended him to others and would highly recommend him to anyone needing his services.

- Arlene M., 64
---
This is a wonderful place! I have been to many chiropractors over the years and Dr. Mike is one of the best. Very experienced and friendly staff as well. Great experience!
- Randy H., 44, Musician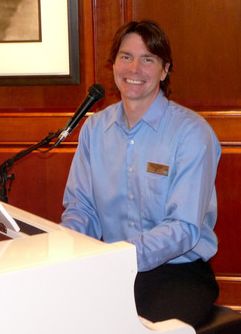 ---
Total Health has been a great experience for me. Dr. Paralovos is not only the best chiropractor I have been to, but also a nutrition guru!! The office is great, always warm and inviting and always very clean. Dr. Paralovos always makes sure his patients are comfortable during treatment. I would highly recommend Dr. Paralovos and his staff to people that are experiencing pain. Thank you Dr. Paralovos for all of your expert treatments and advice.

- Susan B., 67, Retired Teacher

---
By far the best Chiropractor in Naples. Dr. Mike has helped relieve my chronic back and shoulder pain with the care he provides. Friendly and knowledgeable he talks you through what his treatments are and how they work. Total Health also has a beautiful office that is conveniently located. I would recommend Dr. Mike and Total Health to anyone.

-
Justin R., 24, Grad Student
---
Dr. Mike has helped to correct the damage done by my exuberantly friendly 95lb. 10 month old Golden Retriever. In all of my 65 years I had never been to a chiropractor....he has made me a true believer! Adriana is a delight and always makes me feel comfortable and welcome. Dr. Mike works his magic quickly and has given me amazing results.


- Jayne P., 65, Retired Art Teacher
---
I was treated 2 times by this chiropractor and I feel amazing my neck pain is gone. He is The BEST.
- Monique M., 42, Surgical Nurse
---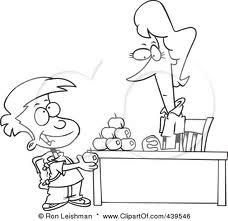 I appreciate the individual attention and the treatment that focuses on the "total person". There isn't a better fitting name for the practice.
- Jennifer C., 39, Teacher



---
Dr. Mike is a knowledgeable and skilled Chiropractor. He has a deep knowledge of human physiology andis as adept at handling sports related injuries as he is at handling ordinary twists and strains. His professionalism and empathy for his patients are unmatched in his field. I highly recommend him and his team.
- Kara L., 18, Student
---
As an avid hockey player like Dr. Mike, my body takes quite a beating on the ice. He understands my health goals & keeps my body structure in tune with each professional adjustment. The office is very clean, conveniently located & appointments are prompt. Total Health of Naples staff is well educated & appointed. The bar for Chiropractic & Fundamental rehab within SWFL just got raised. Try 'em out!
- Tim C., 28, Hockey Player
---
Since beginning chiropractic care with Dr. Paralovos, I have increased mobility in my previously injured ank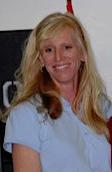 le. My core strength has improved and my low back pain is less frequent. Overall, I am moving better!
- Jennifer C., 39, Business Owner

---

I had tightness in my lower back and a kink in my neck. Dr. Paralovos was able to see me as often as needed and all of my issues were fixed within the week. He had me primed and ready for the NFL combine!
- T.J. Moe, 22, Wide Receiver -New England Patriots

---

Thanks to Dr. Paralovos, the lower back and neck pains that I came to Naples, FL with are now gone. The adjusting of my spine and using the instrument has done wonders for me. Without him and the sessions with him I wouldn't have gotten back to the 100% healed athlete that I am.


- Khaseem Greene, 24, Linebacker - Chicago Bears

---
I had seen 4 other chiropractors over the last 20+ years. I had some relief but nothing like Dr. Mike -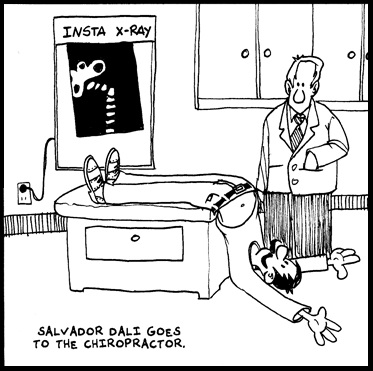 my neck was not even moving when I first saw him. After just 1 visit, my neck was turning and my 20 year headache was gone!
- Christine G., 61, Artist

---
I have had chiropractic care for most of my lifetime. When I developed back pain while at my winter home, I discovered Dr.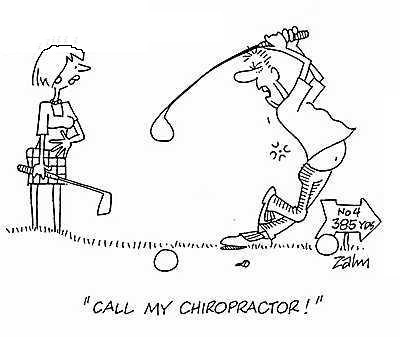 Paralovos. He has delivered the most comprehensive care I have ever received in my lifetime. He not only treated my symptoms but educated me as to the underlying causes for my discomfort. Thanks to him, I am now on a regimen that will help prevent further complications and allow me the quality of life I strive for. I whole heartedly and enthusiastically recommend him to anyone seeking quality chiropractic care.
- Ray B., 75, Retired Attorney


---

I had extreme lower back pain from exercising when I hobbled in to see Dr. Paralovos. After one I treatment I felt instant relief and I was back in the gym 2 days later, pain free. It was amazing! Thank you Dr. Paralovos!

- Mike K., 31, Financial Advisor

---

We feel so much better after being adjusted by Dr. Paralovos. We are so lucky to have found such a great chiropractor while traveling to Naples this summer on our family vacation!
- Liam M., 4, Pre-School Student & Molly M., 33, School Teacher

---

Before seeing Dr. Paralovos, I had constant neck and jaw issues. Since starting with Dr. Paralovos, within a few sessions I am able to sleep through the night and sit at my desk without pain or discomfort.
- Rhonda B., 42, Bookkeeper