Wellness Center
Welcome to the Wellness Center area of our website!
We've included this section of our website to provide you with valuable, practical wellness information which you can incorporate into your lifestyle to improve the quality of your life and the lives of others close to you.
If there is additional information you'd like us to include in the future, please let us know. We endeavor to meet the needs of our patients and our visitors in person and online.
As always, please be sure to share this site with others by sending your family, friends, co-workers and acquaintances our address on the web - we'd love to have them stop by.
As the leading chiropractic and wellness center in Naples, FL, Total Health of Naples is committed to providing quality products and services to our patients. Supportive care can be expressed with nutritional products to help with metabolic stress, mobility stretches to assist with chiropractic care, topical analgesics for achy muscles and joints.....
Check out some of our favorite websites and products below: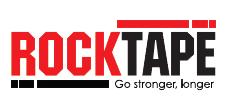 Total Health of Naples is the premier center for chiropractic care, functional rehab, functional medicine, spinal decompression. Our Naples, FL chiropractor Dr. Michael J. Paralovos has proficiency in all these areas, call Total Health of Naples today for your consultation!!!